Posted on | January 15, 2015 | No Comments
The account holder thought he had ensured that his children would receive his IRA upon his passing. Unfortunately, because the account holder did not fill out the beneficiary form correctly, the funds were disbursed in accordance to his will instead of the IRA beneficiaries as he had intended. He should have just listed his children and the percentage each was to receive but instead he referred to his will which invalidated the beneficiary designation. Hence, his spouse of two months received the $400,000 IRA.
The article makes some recommendations to make sure that account holders set the beneficiary correctly. I found point #2 might be useful to me someday:
2) When filling out a beneficiary form, don't forget to designate percentages next to the names of your beneficiaries. You can also write "in equal shares" if you want the assets to be distributed equally. Also know that adding "per stripes," Latin for "bloodline," after your beneficiaries' names and the percentages, will ensure that it will go to your beneficiaries' descendents.
In the article, Jeanie Ahn reminds the reader that the beneficiary forms can be used so that the assets in the accounts bypass the probate process and the recipients are able to receive the funds quickly.
The full story can be found here.
Before I forget, I need to review the beneficiary designations on my accounts.
When was the last time you reviewed the beneficiary designation on your IRA? Roth IRA? 401K?
Posted on | January 7, 2015 | No Comments
2015 has finally arrived and it is now time to set expectations and goals for this year. Below I've written my initial list of things I'd like to accomplish this year. I will add details in the next few days.
1. Reduce debt.
2. Increase my dividend income.
3. Automate and better organize my finances.
I'll review the progress I was able to make last year and update this post with specific dollar amounts.
Posted on | December 20, 2014 | No Comments
This holiday season, I am most grateful for the early Christmas gift we received from Energy companies in the form of cheaper fuel.
The price of a barrel of oil had been range bound between $90 and $130 since April 2011. In June of this year, the price got as high as $115 a barrel of oil before it dropped to $60 a barrel earlier this month—a level not seen since 2009. One might ask why it was so high to begin with? I don't know the correct answer other than that is the price people are willing to pay.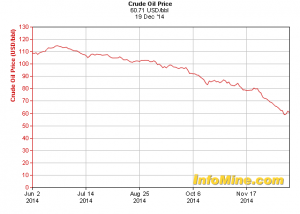 Cheaper gasoline could entice the middle class to spend more this holiday season. I'm just happy to be saving money at the pump.
I started looking at companies that were impacted by the drop in oil and decided to try Read more
Posted on | September 15, 2014 | No Comments
I wanted to get my spending back on track this month. Unfortunately, I had some maintenance and repair work that needed to be taken care of on my car. My car is getting older but it is completely paid off already. I plan to drive it for several more years while enjoying not having a monthly car payment. However, if it starts to become a maintenance issue, I may have to consider buying a new car and getting rid of this one. Below are my expenses for the month: Read more
Posted on | August 27, 2014 | No Comments
Attention Costco Members: You have one more week to take advantage of the coupons below. I see a few things that I'll be buying. I'll update the post with pricing information for future comparison. The coupons are displayed below.
Warehouse Coupon Offers 
•
 Valid 8/7/14 – 8/31/14
Simply show the Costco app on your smartphone to cashier. No scanning required.
To redeem offers you must present the paper coupon
or show the Costco app on your smartphone to the cashier.
Offers differ in Puerto Rico and Costco Business Centers. See your local Puerto Rico Costco or Costco Business Center for details.
Posted on | August 22, 2014 | No Comments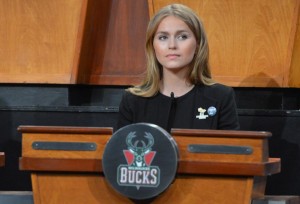 So what does this picture have to do with Mad Money, you ask? Continue reading to find out. Read more
Posted on | August 21, 2014 | No Comments
Altria Group, Inc., ticker symbol MO, through its subsidiaries, manufactures and sells cigarettes, smokeless tobacco products and wine both domestically and internationally. MO is probably best known for their Marlboro, Copenhagen, Skoal and Chateau Ste. Michelle brands.
Altria has a very long history of steadily increasing their dividend. They aim to distribute 80 percent of their adjusted earnings per share back to its shareholders. Accordingly, the Board of Directors has just approved another quarterly dividend increase. They are increasing their dividend from $0.48 to $0.52 for each common share. The Ex-Dividend Date is scheduled Read more
Posted on | August 12, 2014 | No Comments
While looking for a new pair of in-ear headphones I came across the Swedish company NOCS (http://www.nocs.se).  I was not familiar with them but I was drawn to their philosophy of incorporating a simple design with high quality products and superior sound.  As I investigated further, I saw that they were phasing out their NS400 line and replacing it with a new edition they were calling the NS500, so I decided I could wait a few months. I submitted a pre-order request and waited. After multiple delays, I finally received my new headphones. I'm very glad I waited because they were worth the wait.  I was able to pre-order them for $87.94 including Shipping but now the price has gone up $10.00 to $89.95.
As soon as I put the headphones on and I began listening to music on my iPad with them, Read more
Posted on | August 11, 2014 | No Comments
I decided to analyze my spending from 2013. I sorted all of last year's transactions by merchant and exported it to excel. The reason behind this is that I wanted to see which publicly traded companies provided a service or manufactured a product that I used in 2013. If I like the product or service a company provides I should consider investing in their stocks, especially if they provide a dividend. In fact, if it is a recurring expense, maybe I should invest enough money such that the dividend I receive covers the cost of the product or service. Here is the list: Read more
Posted on | August 6, 2014 | No Comments
Bank of America shareholders received excellent news this morning: Bank of America's revised capital plan that was submitted to the US Federal Reserve has been approved. Accordingly, Bank of America will raise the quarterly dividend to 5 cents a share. This is the first dividend increase in the last 7 years. Bank of America has been working on resolving lawsuits spurred by their purchase of Countrywide at the height of the financial crisis. As they continue to resolve the legacy issues I hope they'll continue to raise their dividend. I'm excited for the additional meager income I'll be receiving from my investment in BAC.
« go back
—
keep looking »